Coopertom just went viral today in what could be said to be peak 2020.  So far he has ended up on Buzzfeed and the Verge and other news outlets in probably one of the best laughs over the most recent political absurdities.  So now you can host your own press conference behind a Philadelphia lawn care company!  What a strange year.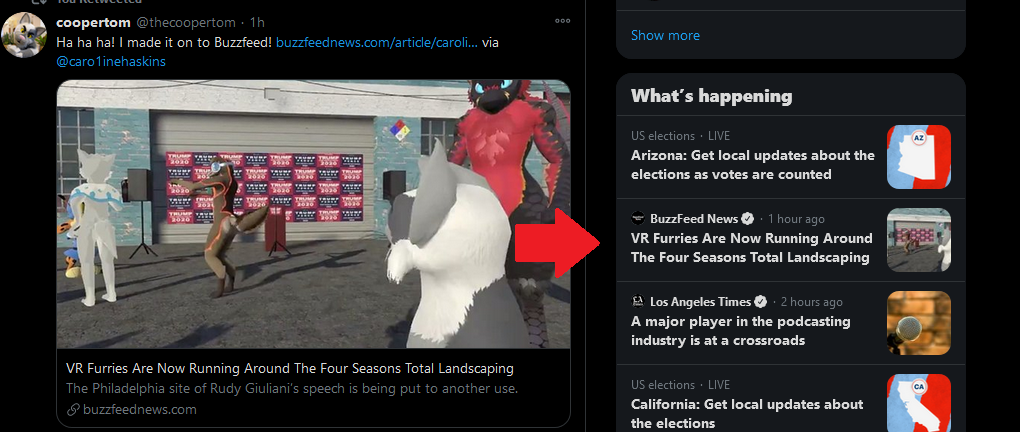 Here is the article on the Verge: Four Seasons Total Landscaping becomes a VRChat hangout for furries.
It's a great place to get some selfies!  I loved it so much I got the T-Shirt.